M Manbug
From Spydiewiki
Jump to navigation
Jump to search
The M Manbug was introduced in 2012. The Manbug is similar to the L Ladybug in size but has a wider blade.
Appearance in catalogs
The M Manbug first appears in:
2012 Spyderco Product Guide - PDF
Designer
History, mentionings from the forums etc.
Information from the Spyderco catalog on the web
"If your male ego makes carrying a Ladybug difficult—or you're looking for a knife that's just a little bigger—the Manbug is for you. The same compact size as its lady counterpart, the Manbug features a broader, flat-ground blade for improved edge geometry and strategically placed jimping for positive control. It is available in two versions: a classic bolstered design with gray G-10 scales and a lightweight version with textured FRN handle. Clipless and designed for carry in the pocket, the Manbug also features a lanyard hole for easy attachment to a fob or keychain." G-10 Manbug [2]
See also:
MBK Manbug [3].
Variations
All Manbug variations:
Most collectible variation
Questions regarding collecting the Manbug
There are open questions marked with '?' above. Any answers?
Technical information
Measurements (mm and grams) of the M Manbug:
| | | | | | | | |
| --- | --- | --- | --- | --- | --- | --- | --- |
| Variation | Lengths overall | Length closed | Length blade | Length edge | Hole Ø | Blade thickness | Weights |
| MGGY | 113mm | 63mm | 50mm | 44mm | 10mm | 2.5mm | 43g |
| MBK | 113mm | 64mm | 49mm | 44mm | 10mm | 2.5mm | 19g |
| MYLS | 112mm | 64mm | 48mm | 44mm | 10mm | 2.5mm | 23g |
Measurements (inches and ounces) of the M Manbug:
| | | | | | | | |
| --- | --- | --- | --- | --- | --- | --- | --- |
| Variation | Lengths overall | Length closed | Length blade | Length edge | Hole Ø | Blade thickness | Weights |
| MGGY | 4.45" | 2.51" | 1.96" | 1.73" | 0.39" | 0.98" | 1.5oz |
| MBK | 4.46" | 2.51" | 1.95" | 1.72" | 0.39" | 0.98" | 0.65oz |
References
Pictures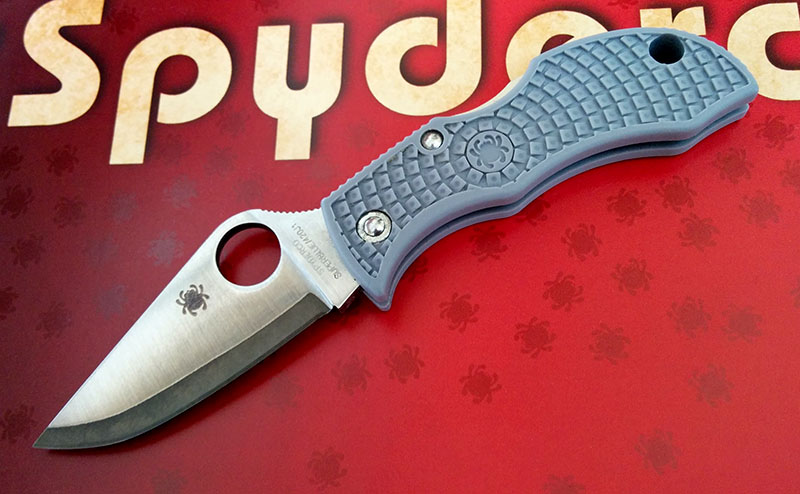 Categories