C40 Jot Singh Khalsa
From Spydiewiki
Jump to navigation
Jump to search
The C40 Jot Singh Khalsa was introduced in 1997 and discontinued in 1999 due to production problems from the maker.
Appearance in catalogs
The C40 Khalsa appeared in the following catalogs:
1997 Spyderco Product Guide
1998 Spyderco Product Guide
1999 Spyderco Product Guide
Designer
Jot Singh Khalsa
Jot Singh Khalsa Makers mark on front where the Bug usually goes.
History, mentionings from the forums etc.
Jot and Sal discuss some interesting history behind the knife and the possibility of re-introducing it into the lineup (as of 2012, this still has not happened).
Information from the Spyderco catalog on the web
Predates the online catalog. From the 1997 Product Guide:
The exotic yet functional bladeware of this veteran knife artist is sought by discriminating knife collectors worldwide. In his recent collaborative effort with Spyderco, Jot Singh Khalsa creates a novel piece with superior comfort and ergonomic control. The geometrically shaped scales are formed of black Micarta and house full stainless steel liners with a textured Linerlock. The blade enjoys incomparably fluid action and lends itself well to general cutting tasks. The Spyderco Trademark Round Hole in the blade is very pronounced, creating a "hump" along the spine that gives this tool the feel of a cross-guard. Despite its robust design, the Spyderco/Khalsa collaboration is light enough for everyday carry. Overall, this unique piece reflects Khalsa's dedication to exceptional beauty and Spyderco's commitment to unmatched functionality.
Variations
The C40 Jot Singh Khalsa is made in Seki-City, Japan and has
pronounced "hump" on the spine
The original first run numbered PE is believed to be the most collectible variant.
Questions regarding collecting the C40
Some interesting questions we are looking for an answer to:
Questions with an answer:
Technical information
Measurements (mm and grams) of the C40 Jot Singh Khalsa:
| | | | | | | | |
| --- | --- | --- | --- | --- | --- | --- | --- |
| Variation | Length overall | Length closed | Length blade | Length edge | Hole Ø | Blade thickness | Weight |
| C40 | 178mm | 111mm | 76mm | 65mm | 12mm | 3.2mm | 99g |
Measurements (inches and ounces) of the C40 Jot Singh Khalsa:
| | | | | | | | |
| --- | --- | --- | --- | --- | --- | --- | --- |
| Variation | Length overall | Length closed | Length blade | Length edge | Hole Ø | Blade thickness | Weight |
| C40 | 7" | 4 3/8" | 3" | 2 9/16" | 15/32" | 1/8" | 3.5oz |
References
Weblinks
Related Articles
Custom Tacticals review
Khalsa's homepage
Pictures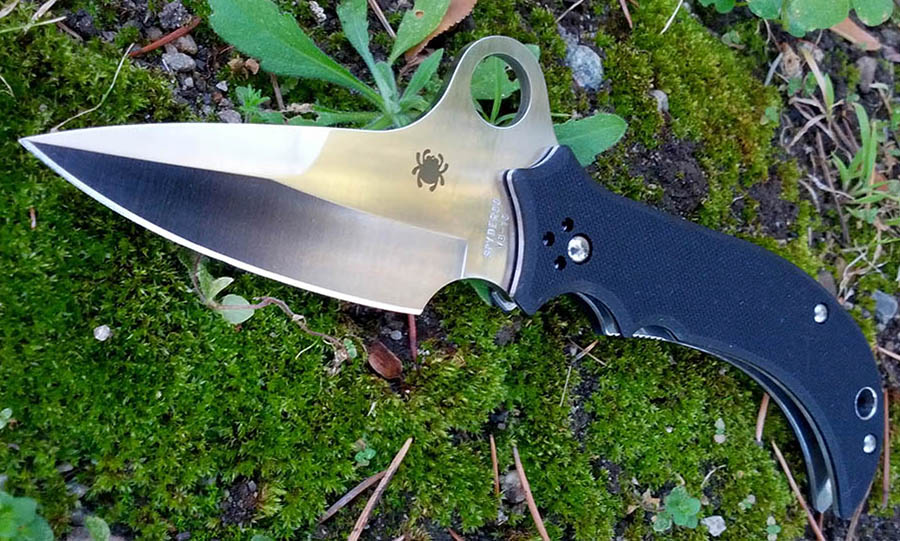 Categories